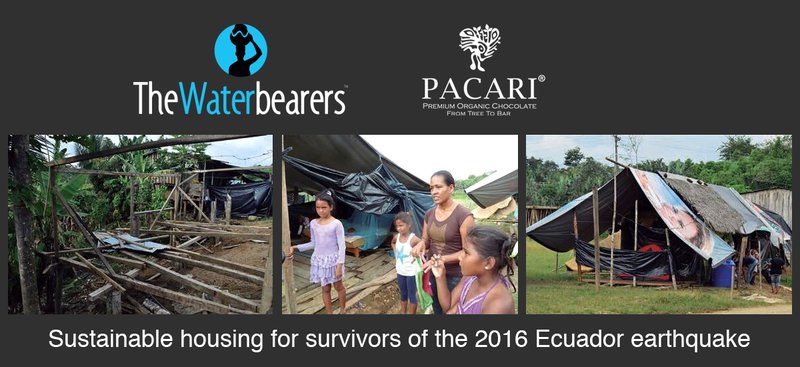 As part of our ongoing effort to support the local cacao farmer communities in Ecuador Pacari has partnered with The Waterbearers project to help not only seeing everyone on the planet having access to clean water but also using sustainable locally found materials to help families rebuild their lost homes during the devastating 7.8 earthquake from 2016 that left so many throughout the northern Ecuadorian coast without a home.
Help us in this cause and join Pacari and The Waterbearer project to help rebuild the houses of many who still need one.
CLICK HERE to donate to this great cause.